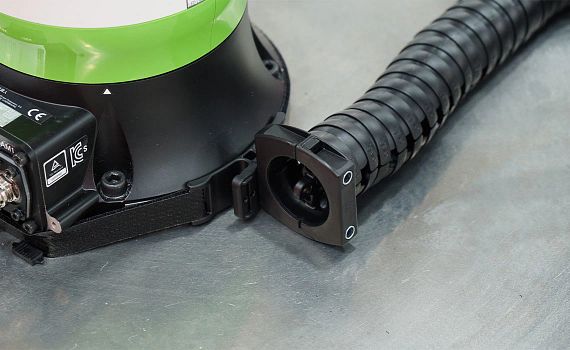 Connection to axis 1:
Each cobot clamp comes with 1m of hook and loop tape, which makes it possible to install it on axis 1 of the CRX. In this case, the mounting bracket is side-mounted on the clamp, thus ensuring a reliable connection between the cobot, clamp, hook and loop tape, mounting bracket and triflex® R chain.

In addition, the hook and loop tape has a non-slip, silicone-free coating on the inside, which further increases the grip on the robot.